THE GYM FOR


NUTRITION

FITNESS

MENTAL HEALTH

COMMUNITY

YOU


IN AKRON
A community of like-minded people who motivate and lift each other up. You belong – this is your tribe!
Gain confidence by learning movements with proper form to prevent injury & boost confidence
make time for yourself and get more done in less time, our coaches guide and keep you focused
build new habits around fitness, nutrition & recovery to hit goals while keeping it fun!
FUNCTIONAL FITNESS PROGRAMS
TAILORED TO MEET YOU WHERE YOU ARE
We turned the guesswork of starting/advancing your wellness into a science. Follow practical step-by-step instructions that are proven to work and track your progress using reliable metrics, while being able to adapt to any age or skill level.
We invented a new way to think about and view your fitness. Discover who you are, interests, biases, habits, behavior patterns. Reprogram your body, mind and spirit for high performance.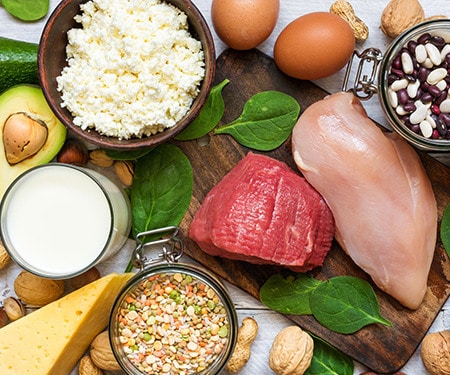 How many times have you tried a fad diet or new supplement only to find you quit early because you aren't seeing results or don't have someone to keep you accountable? Our nutrition coaching helps you build lifelong habits – not just a quick fix.
DON'T JUST TAKE OUR WORD FOR IT
WHAT Akron LOCALS ARE SAYING...
Pamela Kusar
Crossfit Intent MEMBER​
"Crossfit Intent has been a great fit for me. The coaching is really good. I've been here since 2017. I am 60 now. If I have an injury the coaches will give me a workout that works around that injury. Crossfit Intent is more than just one class after after another... it's a community. People care about each other. Since COVID has come along the gym has been extremely clean and organized. I have always felt comfortable working out here while this virus has been around."
Veeresh Badri
Crossfit Intent MEMBER​
"Very good place for CrossFit, Coaches are really friendly and helpful. They motivate us and push us for an extra mile. It is a great community, everyone I met there were helpful and really motivated towards the workout. I love going there everyday. Awesome place to workout!!!"
Marney Costello
Crossfit Intent MEMBER​
"I joined over 4 years ago with my daughter and I am still going to CrossFit Intent. The coaches and the people are what make this gym a "huge" step above every other place I have ever been! Even my kids who have been to this gym always compare it to other CrossFit gyms around the country and inevitably say that CrossFit Intent is the best!"
Nina Marinelli
Crossfit Intent MEMBER​
"Going to CrossFit has definitely been the best decision I've ever made! The coaches are absolutely amazing and the support you receive from everyone is so abundant. There is a good reason why they call it a CrossFit family!!! The love, support, and motivation I have received the helped me so much! Just know that if you think you can then they'll help you get there!"
ARE YOU READY TO LEVEL UP?
We welcome drop-in's from other gym's all over the world! Click here for drop-in details. If you are considering joining our gym, your drop in fee will be credited back to you at sign up. Click the button below to get started!
537 North Cleveland Massillon Road
follow us on social media!